Explore Our Goat Milk Products And The Ingredients We Use To Make Them!
Goat Milk Soap Ingredients:
Goat Milk

Apricot Kernel Oil

Coconut Oil

Olive Oil

Shea Butter

Palm Oil

Sodium Hydroxide

Essential Oil

Mica Color
 Lotion & Lip Balm Ingredients
Goat Milk Lotion Ingredients:
Goat Milk

Almond Oil

Avocado Oil

Emulsifying Wax

Stearic Acid

Optiphen

Shea Butter

Distiller Water

Fragrance Oil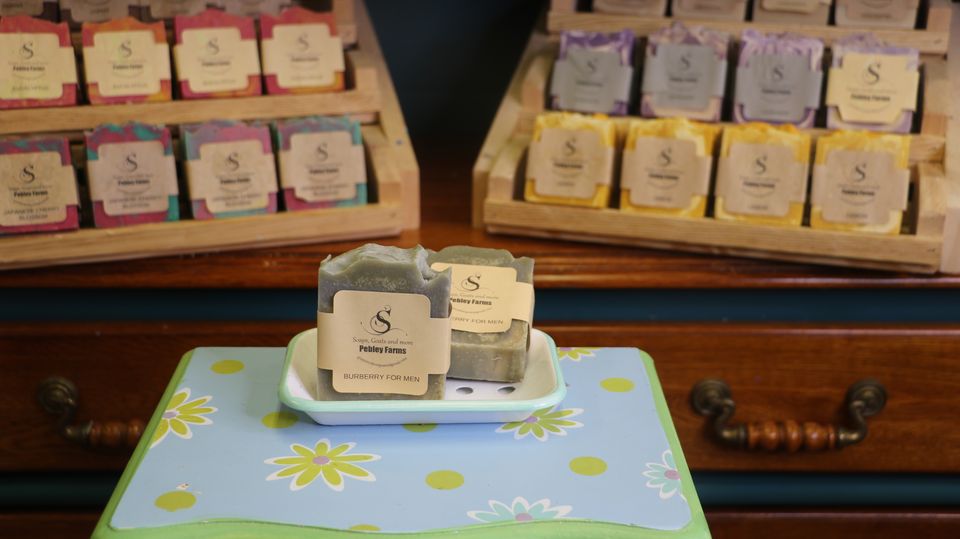 All Natural, All Hand Crafted
                        ~ Pebley Farms
Our products are made localy in Jackson California on our family owned farm. We take pride in all that we do here and hope you find products that fit your household needs. We offer affordable natural goat milk products. Order online or visit us at our store front location. 
Bath Bomb Ingredients:
Baking Soda                    Cream Of Tarter
SLSA                                 Shea Butter
Sweet Almond Oil          Polysorbate 80
Isopropyl Alcohol           Fragrance Oil
Citric Acid                        Mica Color
Shower Steamer Ingredients:
        Baking Soda, Citric Acid, Cream Of Tarter, Corn Starch, Eucalyptus Essential Oil, Menthol Crystals, Polysorbate 80, Mica Color